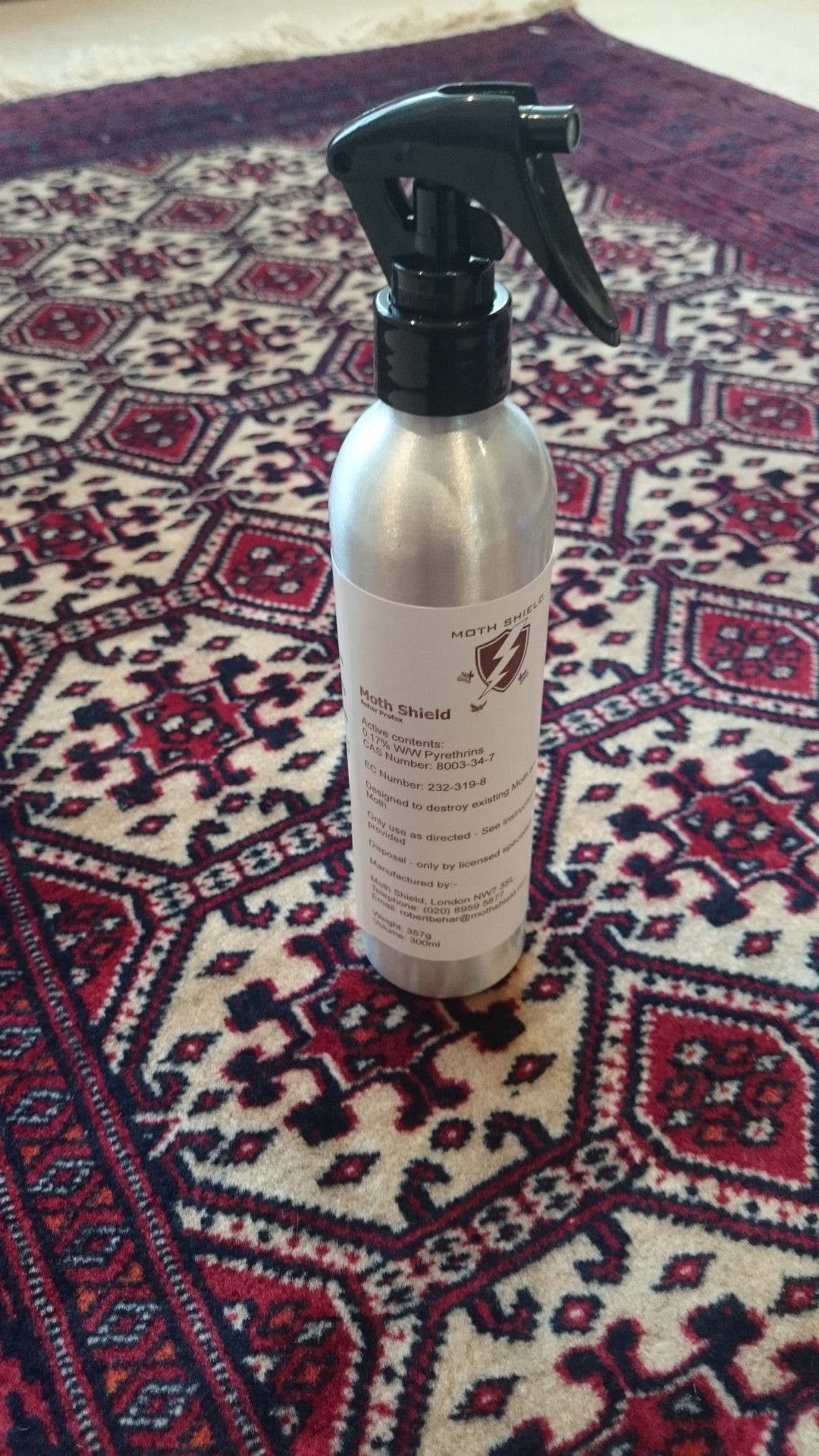 Over last few years we had some questions about moth attacks and our Moth Shield product usage. Please find them below and answers to the questions.
Thank you so much, Mr. Behar.
We have not had any moths for quite some months. Should I spray the rooms or simply re-fill the vapourisers?
Kind regards
JS
Good morning,
Just topping up your non-powered vaporizers will keep moths away, but if you see any intensification in moth activity, which is normal once the weather warms, please use the trigger spray to increase the amount of Moth Shield in the air and deter any moth wishing to touch your woolens.
Thank you once again.
I have lost too many of my lovely woollens to the moths!!!
Kind regards
JS
I note that you supply a non-powered vaporiser. How long does the vaporiser operate?
– The non-powered vapouriser lasts around 70 days when initially filled, identical refills are available at £14.50 (delivery and vat included)
I have a number of cupboards in which there are various clothes of value. They're all in the same room. What would be the best method to protect them?
– Initially remove them from their shelves, wipe down the shelves then heavily spray the shelves with our Moth Shield 300ml Trigger mist spray.
Shake out the clothes, lightly spray with our Moth Shield 300ml Trigger mist spray, re:place in their shelves.

Once this has been done you've removed the moth from the clothes and shelves but to continue a 24/7 moth protection program, please use our Moth Shield non-powered vapouriser in the cupboard.