Rug Repair and Carpet Restoration in London

– From our specially equipped London Workshop –
Since 1900, four generations of the Behar family have passed down passion and skilled craftsmanship, restoring antique Persian and Oriental rugs and tapestries to their original state of beauty. At our well-equipped workshop in London, we use specialist equipment to thoroughly cleanse, repair, dust, and restore all types of carpet. We treat each rug repair and carpet restoration with individual care and attention, according to the material, age, and level of damage.

We will collect your rug and return it to you once the repair has been completed, keeping you updated every step of the way.
Since 120 – through 4 generations
– across the UK & Europe –
For specialist rug and carpet care products to FUTURE PROTECT your lovely rug -> Specialist Rug and Carpet care products
---

Rug Repair
Every rug repair we complete is done by hand, using traditional and modern techniques. We stock a wide range of quality materials that will match the colour and consistency of your rug once it's been rewoven and replied.
Fringe Reweaving
Stain Removal
Colour match
Carpet Restoration & Cleaning
With over 100 years of experience and knowledge of Persian, Turkish and Chinese carpet restoration and craftsmanship, we know the correct chemicals and techniques to use. These include a mixture of modern and traditional methods, with which we take time and care. No matter the condition of your rug, we can remove even the deepest and oldest stains and caked-in dust, as well as restoring holes and threadbare areas.
Moth Removal
Carpet moths are a pest that hatches its young in carpet piles. The resulting larvae feed on the fibres over time, resulting in balding patches and holes in your carpet.

We provide a range of organic products that can deter moths from nesting and prevent further infestations. Click here to view the whole range.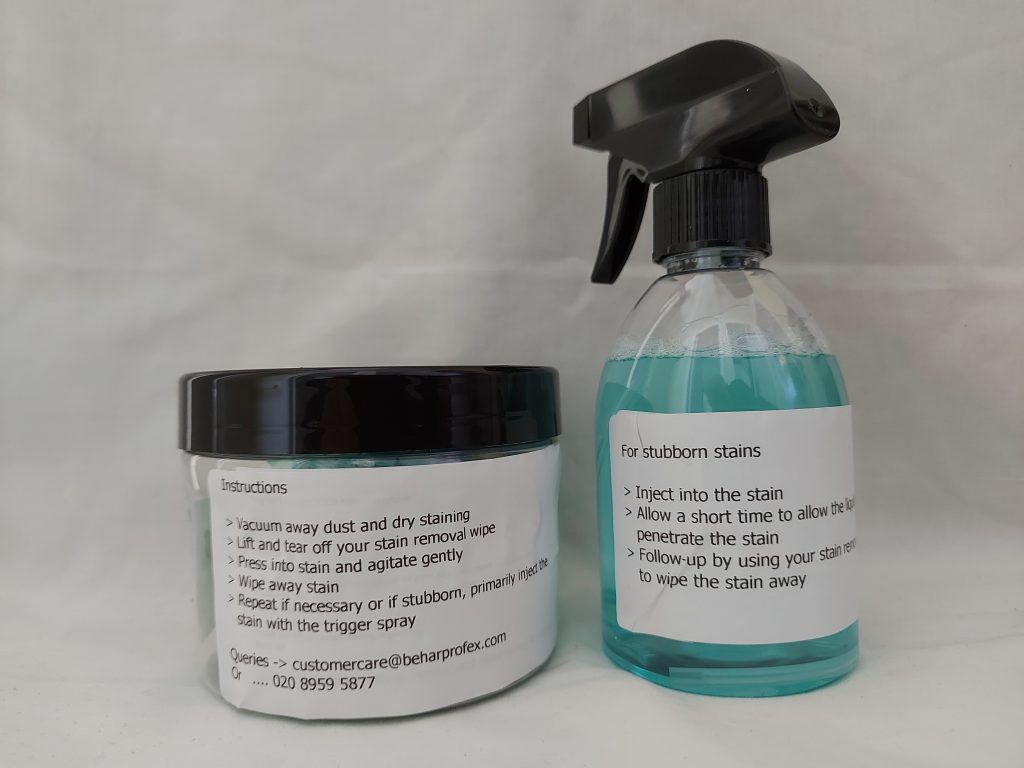 Stuck indoors with fresh spillages, mud and stains all over your lovely Carpets, rugs, clothes and furniture? – Our stain remover wipes will quickly treat those difficult spillages
Have you ever spilled coffee, tea, or red wine on your favourite Oriental or Persian rug or even your fitted carpet, furniture or clothing? Use our fantastic stain wipes to wipe away stains fast!
Dab the stain with our stain remover wipes

Gently agitate

Wipe away

For more difficult, stubborn stains

Dab the stain with our stain remover wipes

Gently agitate

Using the trigger spray, inject into the stain

Gently agitate

Wipe away
History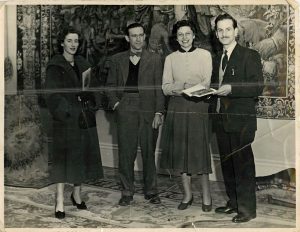 Behar Profex has stayed true to the ancient art of carpet restoration, 100 years after being founded by Mr Samuel Behar's grandfather, in 1920. In the 19th century, Samuel's grandfather arrived in the UK as part of a wave of immigration from the Ottoman Empire. With little to offer other than a deep knowledge of the centuries-old treatment of Persian, Turkish and Oriental carpets and rugs, the family carried on the tradition here in London. Ever since, we are proud to have restored hundreds of precious antique rugs and carpets, using time-honoured carpet restoration techniques and tools, alongside some of the best modern innovations.
Today, our owner Robert Behar is the 4th generation of the Behar family in London. He is committed to carrying on the family tradition of restoring all types of fine antique carpet or rug.
Far right, Mr Samuel Behar in 1950 after leaving the Royal Air Force, Bomber Command, discussing some fine antique carpets with collectors.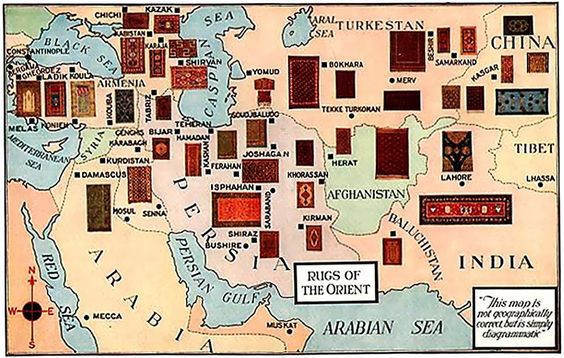 After over 100 years of first-hand experience in antique rug cleaning and restoration here in London and around the UK, the Behar family continues that tradition utilising the skills and developments uniquely researched and tested in the intervening years.
Behar Profex is not only respected and renowned for its professional antique and modern rug cleaning expertise here in the UK, but regularly receive instructions from all around the world.