Antique/Modern Rug Restoration in London​
Professional Thorough Cleansing, Repair and Restoration Services for Antique & Modern Rugs  across the UK.
For swift help or advice  ….
Transport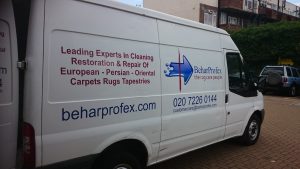 Our specialised team will arrange and undertake the uplift and transport of your lovely cherished Oriental carpet or antique rug to our workshop in London where it will be photographed, closely checked and the appropriate treatment avenue – with respect to its individual requirements – will be decided.
At completion – that is once all the treatments to your lovely antique or modern, wool, oriental, Persian rug have been completed – Robert Behar will examine the carpet to see if any small extra treatment (at no extra cost) could enhance the carpet further.
Once signed off, convenient arrangements are made with you to return and reinstate your rugs and carpets
Collection and delivery is free on mainland UK.
History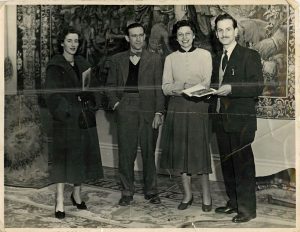 The Behar family arrived in London in the late 19th century as immigrants from the Ottoman Empire, with few skills and knowledge, apart from the care and specialist treatment of antique rugs and Oriental carpets. Our founder, Mr Samuel Behar's grandfather, in some ways had little choice but to continue the family tradition of rug cleaning which stretched back centuries.
After over 100 years of first-hand experience in antique rug cleaning and restoration here in London and around the UK, the Behar family continues that tradition utilising the skills and developments uniquely researched and tested in the intervening years.
Behar Profex is not only respected and renowned for its professional antique and modern rug cleaning expertise here in London, but regularly receives instructions from all around the world.