Antique/Modern Carpet and Rug

THOROUGH

dusting, cleansing, repair, Restoration ​& size adaption

– From our specially equipped London Workshop –
Since 1920 – through 4 generations
– across the UK & Europe –
For specialist rug and carpet care products to FUTURE PROTECT your lovely rug -> Specialist Rug and Carpet care products
---

A valuable, fine Persian Kashan carpet cleaned in the home by a domestic carpet cleaner leaving severe bleach stains and discolouration to the original colour – recently restored through specialist treatment at Behar Profex
Our specialised team will arrange and undertake the uplift and transport of your lovely cherished Oriental carpet or antique rug to our workshop in London where it will be photographed, closely checked and the appropriate treatment avenue – with respect to its individual requirements – will be decided.
At completion – that is once all the treatments to your lovely antique or modern, wool, oriental, Persian rug have been completed – Robert Behar will examine the carpet to see if any small extra treatment (at no extra cost) could enhance the carpet further.
Once signed off, convenient arrangements are made with you to return and reinstate your rugs and carpets
Collection and delivery is free on mainland UK.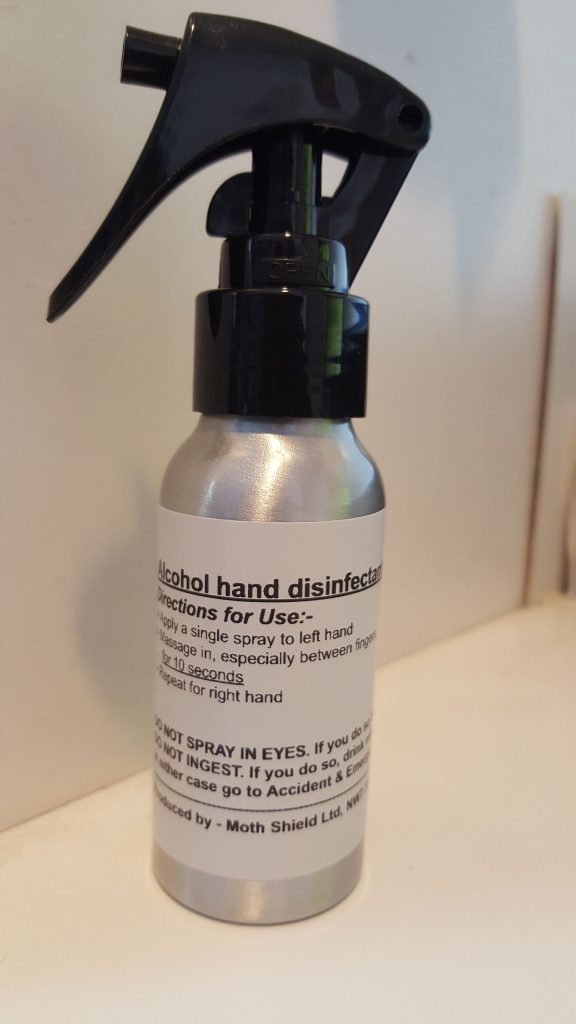 WINTER – a whole range of viruses to make our lives a whole lot more uncomfortable! – Use our sanitiser spray to keep yourself clean
Pack of 5 x 50ml mist spray units – £14.50
Contains at least 99% pure alcohol for complete skin sanitisation
Contains skin moisturisers to care for your skin
Contains organic oils
Fine, delicate, gentle mist spray
50ml each – easy to carry in your pocket
Lockable trigger – to prevent accidental spraying
Very pleasant odour
– £12.50 for a pack of 5 (including delivery)
Designed to destroy bacteria resting on the hands whilst moisturising and protecting your skin
History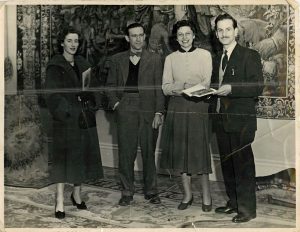 The Behar family arrived in London in the late 19th century as immigrants from the Ottoman Empire, with few skills and knowledge, apart from the care and specialist treatment of antique rugs and Oriental carpets. Our founder, Mr Samuel Behar's grandfather, in some ways had little choice but to continue the family tradition of rug cleaning which stretched back centuries.
Far right, Mr Samuel Behar in 1950 after leaving the Royal Air Force, Bomber Command, discussing some fine antique carpets with collectors.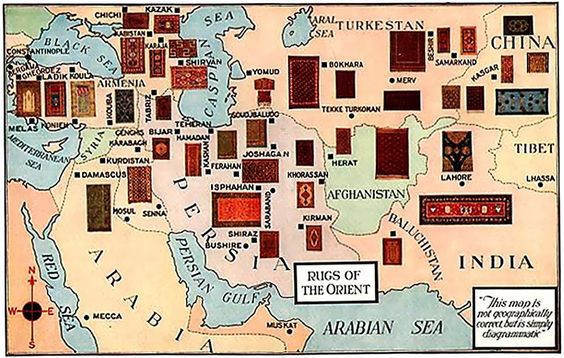 After over 100 years of first-hand experience in antique rug cleaning and restoration here in London and around the UK, the Behar family continues that tradition utilising the skills and developments uniquely researched and tested in the intervening years.
Behar Profex is not only respected and renowned for its professional antique and modern rug cleaning expertise here in the UK, but regularly receive instructions from all around the world.